Leigh's massage therapy practice is closed and she is no longer taking new patients.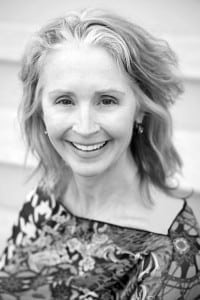 Leigh was trained as an RMT in British Columbia in 1990 and has since been a registered massage therapist in BC, Ontario, Hawaii, and Nova Scotia, Canada. During this time Leigh has been massage therapist to members of the Vancouver and Victoria, BC symphony orchestras, performing members of the Canadian Opera Company, cast and crew on three feature films, a TV series and to national and international level athletes in both Canada and the USA. Leigh also initiated, and was sole provider of, on-site massage therapy as well as yoga instructor to the Victoria police department. She is also the founder of a health and wellness clinic in Victoria.
Leigh is Canadian trained according to the highest standards available in Canada. Her skills as a Iyengar Yoga teacher, personal trainer, and massage therapist allow Leigh to broaden her role as a health and wellness facilitator.
Leigh has published articles on both massage therapy and yoga and has taught clinic, neuromuscular therapy and anatomy at massage therapy schools in Canada and in Hawaii.
Community Volunteer Work
Palliative Massage therapist at Greenwoods
Hospice Volunteer
Dinner in the Park
"We are stardust, we are golden, and we've got to get ourselves back to the garden." – Joni Mitchell